If you have issues I am missing, please consider loaning or donating them so they can be added to this collection for all to enjoy. If I can manage to fill out all issues, I will donate USB flash drive copies of all the source scans to any relevent themed museum that requests one.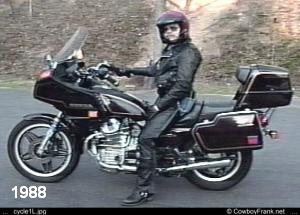 I am missing a lot of issues which I once had (various issues 20 through 123). It appears they were lost in a move in 1989. In June of that year, my partner and I sold the house and took off in our travel trailer for a two year trip around the USA, putting household items in storage. Back then, having a drummer magazine shipped to general delivery in a small town post office (how we received mail) was not something we could have safely done. If one of the envelopes happen to get torn, there were still many people in the post office who would report it as pornography so I had to drop my subscription. So my collection ended with issue 123.
Check out the NEW Drummer, an online subscription magazine (also availble in print form) published 4 times a year. Not affiliated with this site
Faded thumbnails missing from this collection.
White underscore obtained from Internet.
Yellow underscore are issues donated or loaned.